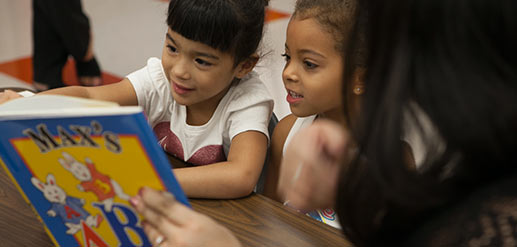 Dual Language: One-Way Spanish
One-Way Dual Language is a Spanish dual language program that includes instruction in both English and Spanish to help students excel academically while becoming bilingual, biliterate, and bicultural. A one-way program is intended for native Spanish speakers.
Please see the AISD website to find out more information about the one-way dual language program: https://www.austinisd.org/multilingual/dual-language
---
 One-Way Dual Language es un programa bilingüe en español que incluye instrucción en inglés y español para ayudar a los estudiantes a superarse académicamente mientras se convierten en bilingües, bilingües y biculturales. Un programa unidireccional está destinado a hablantes nativos de español.
Por favor, consulte el sitio web de AISD para obtener más información sobre el programa de Dual Language en un solo sentido: https://www.austinisd.org/multilingual/dual-language