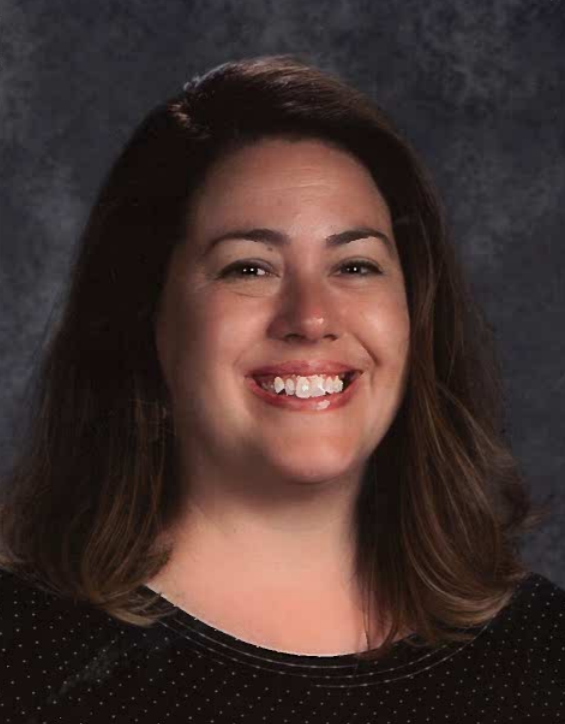 Hello Gator Families,
My name is Audrey Guerrero and I am so excited to introduce myself as the new principal of Fanny Mae Andrews Elementary. It is a true honor to join a school community that is known far and wide for its dedication to the growth and development of each and every Gator. This year I will spend a lot of time getting to know your children, celebrating them, and making sure they feel loved, supported, safe and encouraged at school.
I strongly believe parents are their child's first teacher and know them better than anyone. It truly does take a village, so I am looking very forward to the work we will do together, as a team. This philosophy ties in perfectly with our theme for the 21-22 school year - #StrongerTogether.
I come to Fanny Mae Andrews with over 20 years of experience in the field of education. I served as a bilingual assistant to teachers in Indianapolis Public Schools, a migrant education consultant for the state of Indiana, a dual language teacher in Austin ISD, a teacher trainer for The New Teacher Project, and will be entering into my 6th year as an administrator in both Colorado and Texas. My greatest achievement, however, comes personally, not professionally, as I am the proud mom of three very cute kids: Eli, Lucía, and Ana Sofía. My husband Rudy and I take pride in being a bilingual family.
Once again, I am so thankful to have the opportunity to be part of the Gator community. I am looking forward to getting to know you and your children. It is my mission to ensure they leave Andrews with all of the academic, social and language skills they need to be prepared for their next educational experience.
I look forward to meeting each and every one of you.
Warmly,
Audrey Guerrero
Proud Principal
Fanny Mae Andrews Elementary
---
Hola Familias Gator,
Mi nombre es Audrey Guerrero y estoy muy emocionada de presentarme como la nueva directora de la Escuela Primaria Fanny Mae Andrews. Es un verdadero honor unirse a una comunidad escolar que es conocida por su dedicación al crecimiento y desarrollo de cada uno de nuestros estudiantes. Este año pasaré mucho tiempo conociendo a sus hijos, celebrándolos y asegurándome de que se sientan amados, apoyados, seguros y animados en la escuela.
Creo firmemente que los padres son el primer maestro de sus hijos y los conocen mejor que nadie. Realmente se necesita apoyo de padres y maestros, así que espero con anticipación el trabajo que haremos juntos, como equipo. Esta filosofía se alinea perfectamente con nuestro tema para el año escolar 21-22- #MasFuertesUnidos.
Vengo a Fanny Mae Andrews con más de 20 años de experiencia en el área de educación. Trabaje como asistente bilingüe de maestros en las Escuelas Públicas de Indianápolis, consultora de educación para migrantes para el estado de Indiana, maestra bilingüe en Austin ISD, instructora de maestros para The New Teacher Project, y entraré en mi sexto año como administradora en Colorado y en Texas. Mi mayor logro, sin embargo, es personal, ya que soy la orgullosa madre de tres niños muy lindos: Eli, Lucía y Ana Sofía. Mi esposo Rodolfo y yo estamos orgullosos de ser una familia bilingüe.
Una vez más, estoy muy agradecida de tener la oportunidad de ser parte de la comunidad Gator. Deseo conocerlos a ustedes y a sus hijos. Es mi misión asegurarme de que sus hijos salgan de Andrews con todas las habilidades académicas, sociales y lingüísticas que necesitan para su próxima experiencia educativa.
Cordialmente,
Audrey Guerrero
Directora Orgullosa
Escuela Primaria Fanny Mae Andrews
#OrgulloAndrews #MasFuertesUnidos